Seek Technical Support for Your Tech Troubles
Empower yourself with a smart hand!
Are you badly stuck in your task? Want to submit your task in time but can't get the desired results? Have no clue as to why the application fails to install? Need expert's guidance to proceed further in your project? Don't fret, because we are here to support you with our team of Technical Experts.
Seek any kind of technical guidance for your tech problems, may it be installation issues, hands-on troubles, coding errors, logic building, and even taking project suggestions.
---
Research backed solutions

Experts from diverse technical domains
Problem Analysis

Quality Assurance
1 to 1 Session

Paid Service
---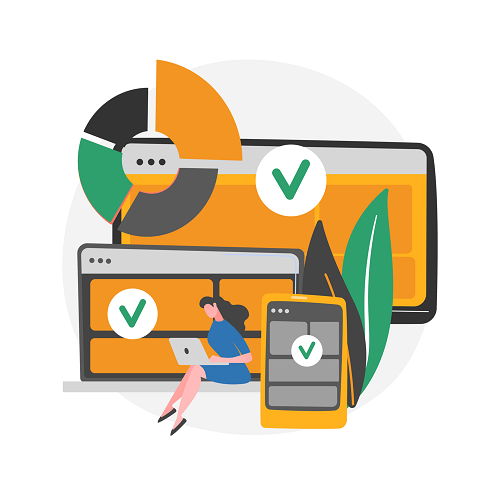 Our Process
How it Works?
1. Book Session
Click on "Book Now" to book a technical support session.
2. Fill up the form
Provide us with some minor details so that we fixate your appointment.
3. Let us know of your task
Stating your task gives us an abstract idea about the type of work you are doing and the solution you are looking for.
4. Take the Session
Take the session on your booked slot and be on time to make it fruitful.
Meet the Experts
Meet Top Experts from the Community
Dicecamp is a community of tech professionals from around the globe. Get help from them now, or start helping others.
See All Experts
Testimonials
What they Say
Hear directly from our Past Seekers who are Tech Professionals Now!
"I was stuck in my project which needed to be submitted the same month. I heard about Dice Camp's Technical Support, and decided to try it out. Allhamdolillah, these guys saved my time and my semester was secured by also providing key knowledge as to how to solve that problem on my own."
"My research paper was awaiting just these results, but I was stuck in the not-known-error. The technical support from Dice Camp was so worthy of it that the error was resolved in a matter of days."

Abid Ali

Research Assistant
"I couldn't start with Tensorflow, and the Linux context was so new to me. Despite watching it on you tube, i couldn't reach what my supervisor wanted. A Technical expert from Dice Camp helped me understand the Linux code and how to get started. With their guidance I saved my time, and soon got ready for real work ahead."

Mishi Kazmi

Data Science Trainer
Great things take time, but a helping hand will do it
Book an Appointment with an Expert Now
Book Now