In July this year, Microsoft announced its lead in the 2022 Gartner Magic Quadrant for Robotic Process Automation, and this has happened for the second consecutive year.
Being a leader in Gartner's Magic Quadrant means more companies have adopted the platform and the momentum is to remain sustainable in future.
Jump directly to the job prospects section!
Power automate new features are just worth it…
The free tool has robust data management policies to let organizations control the way their processes are automated (see Data Loss Prevention DLP for desktop flows).
More recently, in Q1 2022, Microsoft Build included a tremendous feature in Power Automate that lets organizations host unattended RPA bots at scale.
Using this SaaS feature, hosted RPA bots, once created by an organization, are auto-scaled and fully managed by Power Automate on the Azure virtual machines without needing any Azure subscription.
With such splendid features, making automation an easy thing for enterprises, what does the technology hold for those seeking an RPA career?
RPA jobs to soar in coming years.
While the news of RPA platforms expanding across the business landscape reflect companies' confidence in the automation technology, we do have some survey results backing the claim of huge RPA demand.
State of RPA Demand 2020 by UiPath investigated over 1500 RPA professionals to find out the truth regarding the global RPA demand.
Gear yourself up because the outcomes are promising:
9 out of 10 say the RPA industry will expand significantly over next 5 years
70% believe organizations will hire more developers in coming year
65% of experienced tech professionals moved to RPA from related fields
84% believe RPA has bright career prospects
52% workers saw increase in the number of RPA projects post-covid
What does this means for you?
The above statistics offer two key signals for your career progression in RPA technology.
First, your company, if not already, will be looking for RPA hires in coming years given the real value it offers to businesses.
Second, if followed properly, your tech career could attract new ways when you shift your role to RPA based jobs.
For example, an application developer could embed AI with RPA to create an intelligent automated flow; differentiating between a billing and permit document (see AT&T's example cited by Microsoft).
You might want to read RPA vs. AI here.
The recent RPA market prospects also mark high job growth as well as investment opportunities in the global RPA software and services sector.
Media agency, SiliconAngle digs details in this regard citing figures from Forrester, estimating RPA market growth to reach $22 billion by 2025.
This figure strongly backs the claim of RAP being the next revolutionary technology in near future.
Read about how companies and startups in Pakistan utilize RPA technology.
RPA was top term on Twitter!
In Q4 of 2021, the term Robotic Process Automation (RPA) won a whopping 2120 mentions on Twitter.
In what ways users talked about RPA?
A warm activity was seen when IBM announced a bot-competition in Dec 2021 – Jan 2022. The contest aimed at encouraging innovative ways to automate using RPA to solve society's most pressing problems.
Because RPA started to take its first steps just six years ago, the majority of tweeteraties focused their talk on raising RPA awareness.
The tweets included introducing to RPA, RPA use cases, process improvements, and RPA implementation for cloud platforms.
Technology companies documented important facts regarding RPA across different sectors and departments.
For example, Saisystems released a white paper on ways for successful implementation of RPA in finance and accounting identifying potential RPA areas and ways with which optimal processes could be identified to start RPA-led digital transformation.
More importantly, experts already working in the RPA field came forward and revealed important RPA strategies, tackling the pain points of specialists who struggle with slow and time consuming process automation.
RPA Professional Training in Pakistan!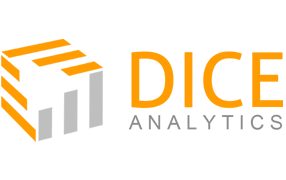 With more and more companies adopting RPA in Pakistan, there's going to be a huge demand for RPA developers, and analysts in future.
To fill this skill gap, Dice Analytics has collaborated with an RPA industry expert to design a short professional training program making way for interested individuals to learn RPA skills in short time. 
The training covers:
Robotic Process Automation
Microsoft Power Automate (both desktop and web versions)
Hands-on on real-life use cases
Mentorship and career counseling
The RPA training details can be found here.
About the Instructor
Director IT at SkyElectric, and previously serving Nayatel, Muhammad Neman Shahid comes with 10+ years of expereince to train youth towards the emerging field of RPA.
Join Mr. Neman in a FREE demo session speaking about RPA, RPA vs. Hyperautomation, and AI, Power Automate and much more!