Dice Analytics is privileged to have Ibadat International University on-board for an academic and professional cooperation under a Memorandum of Understanding signed between two parties.
Through this MOU, we aim to bridge the skill-gap in Data Analytics field & develop experts every year through delivery of professional & academic trainings to students & faculty. We also look forward to enhance Ibadat University's academic program through research studies & activities in cutting-edge data analytics domain.
Furthermore, under the observation of this MOU, we will be arranging free awareness seminars and workshops for Ibadat University students on Hi-Tech and data analytics domain. The students of university can avail discount of twenty percent (20%) in all the public trainings launched by Dice Analytics in the capacity of this mutual agreement whereas one faculty member of Ibadat University can enroll free of cost in each public program.
Dice Analytics shall provide supervision and technical assistance for selected students of Ibadat, who opt for FYPs selected by Dice Analytics. The students of university will be provided internship opportunities & career support services. This will help them in learning industrial practices and would be an excellent addition to their portfolios. Moreover, innovative projects undertaken by students of Ibadat in collaboration with Dice Analytics shall be commercialized and recognized with awards and certificates.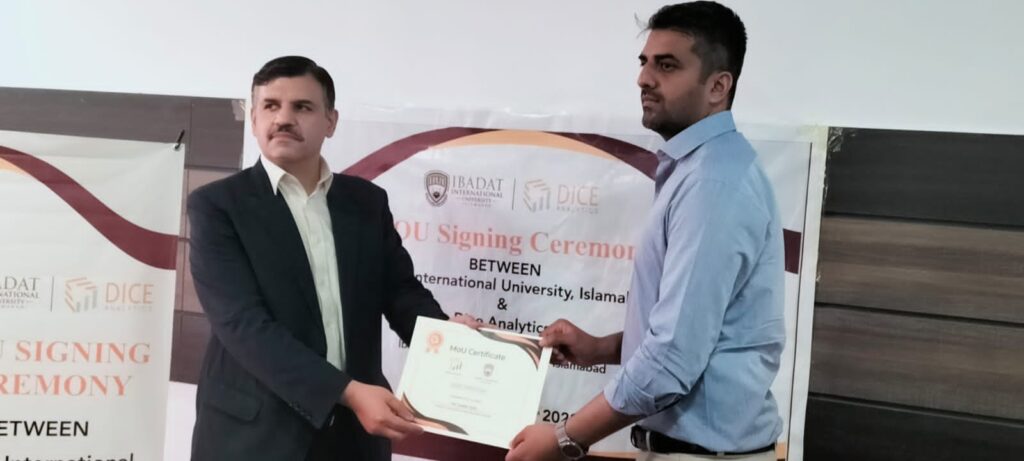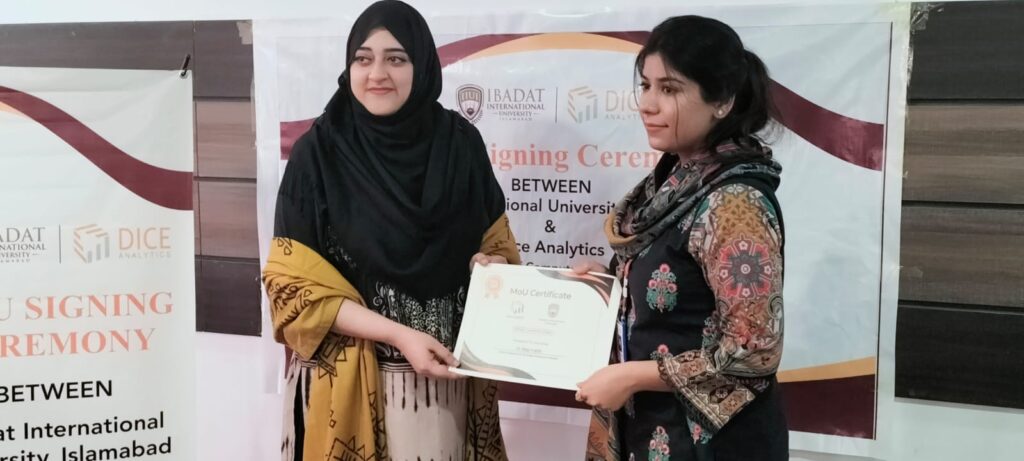 The ceremony ended with the presentation of MoU certificates to the guests and ended on good notes. We look forward to contribute & play a humble role in upskilling & empowering the youth for the prosperity of our beloved Pakistan!